Welcome to the future home of Oxford Baptist Church
As we look forward to our new building, we cannot wait to see what God has in store. We believe that this building will set us up to continue to provide ministry to those in Oxford County and around the world. Check out our campaign booklet to learn more!
When Do We Start?
We already have! The process of us transitioning to our future home has already begun. Right now, we have purchased 9 acres just north of Woodstock on Hwy 59 and are doing site presentation. We have also sold our existing building on the corner of Oxford and Hunter Street. With building plans ready to go, we are looking to start construction soon.
How are we doing?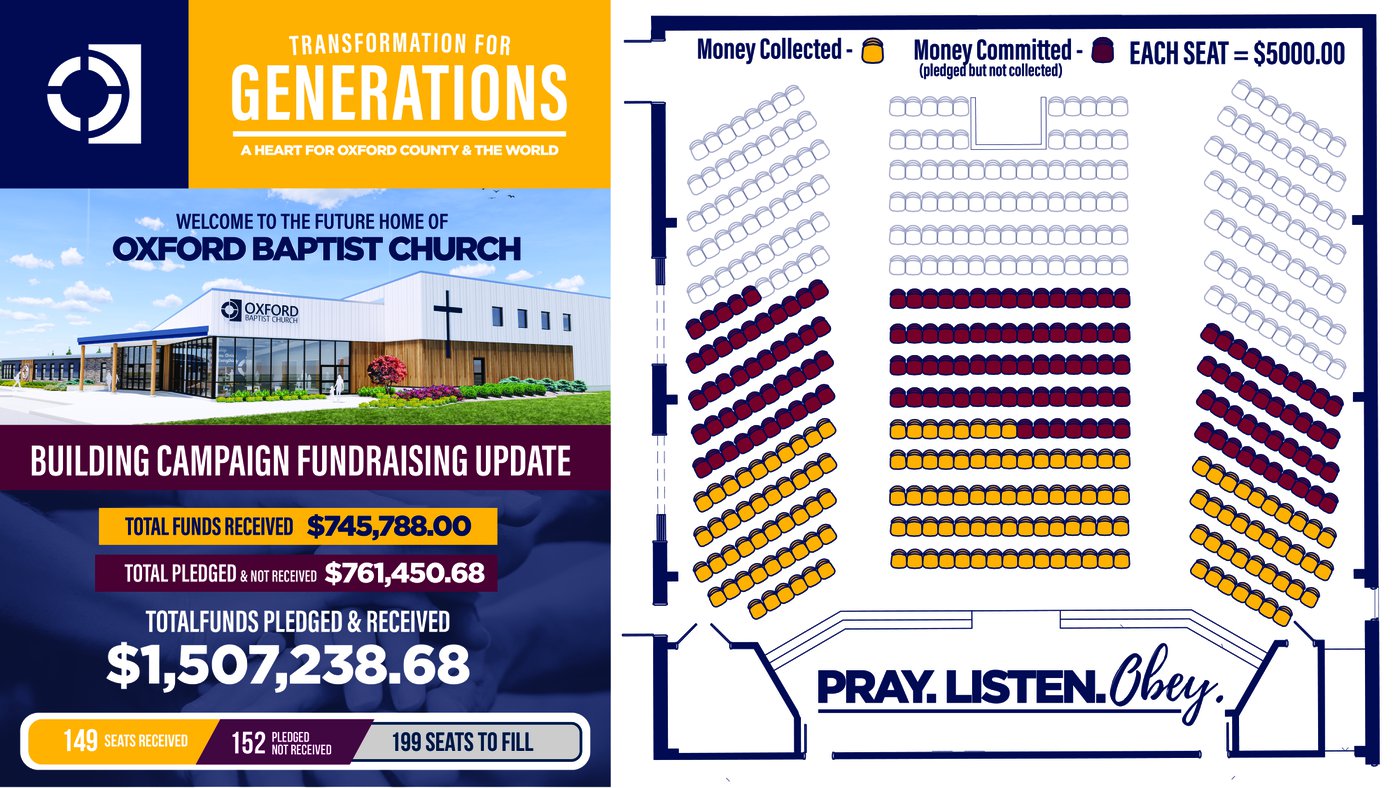 What Can I Do?
As we make this major transition, there is lots to do! Make sure you check out our campaign booklet to learn more about the project. We are also accepting donations and are asking for prayer as we continue to trust the Lord.
What Does It Look Like?